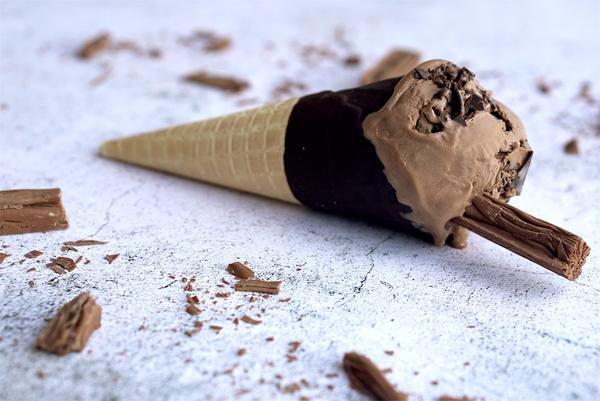 ICE CREAM
All our ice cream contains Devonshire Milk, Double Cream, Unsalted Butter, Raw Cane Sugar, Skimmed Milk Powder and Dextrose. As we don't homogenise our ingredients, we use a seaweed compound (Alginate) as an additive to emulsify the dairy fats.
Our flavour ingredients – whether they be fruit, coffee, rum, chocolate, vanilla or anything else we create as a delicious ice cream flavour are the very best quality available and are added to the base mix before packaging.
We're extremely proud to serve utterly delicious, completely natural and totally egg-free, nut-free ice cream. For non-dairy diets, we also have a range of award-winning sorbets and some luscious new dairy free ice creams which are suitable for vegans.