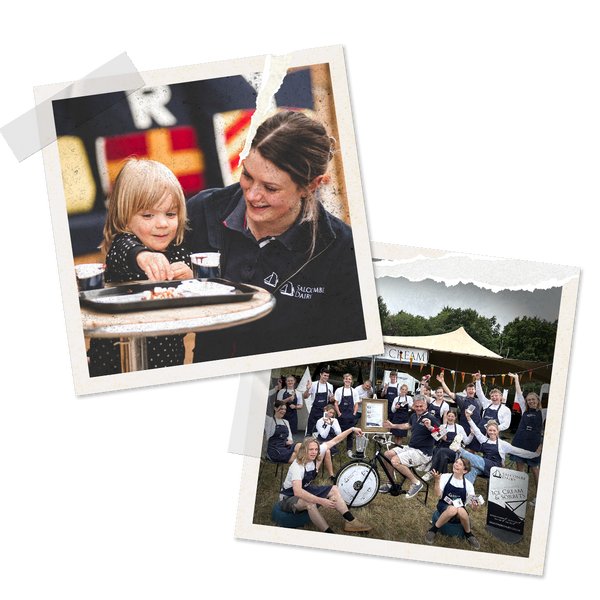 We're proud to offer our staff flexibility and as a family-owned business we all share an understanding that family comes before work in times of crisis. Our team is dedicated and hardworking, and many of our staff have been with Salcombe Dairy for years.
The team go to the ends of the earth to create the very best ice cream, sorbets and chocolate. Often this involves research and training, and we support and develop our employees with visits and education opportunities wherever we can.
Our retail team are proud and enthusiastic about the ice cream we make, the coffee we brew, the chocolate we create, and the crepes we cook.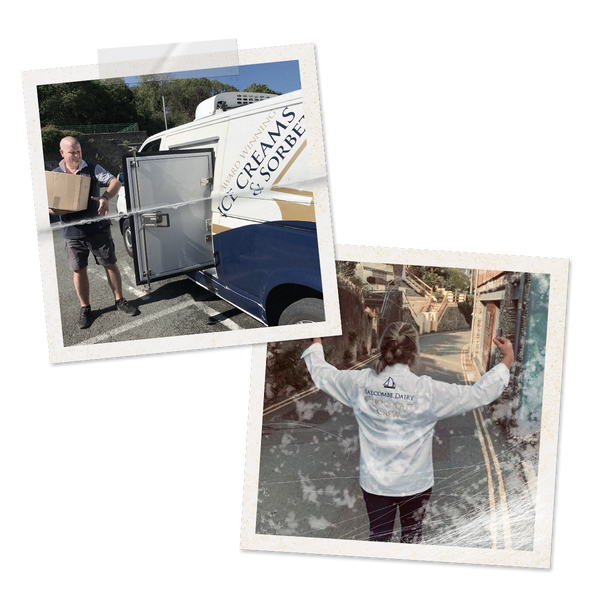 The operations team are proud of the beautiful area which attracts so many visitors to our shores, and proud to serve and delight all our customers, both retail and wholesale.
We try at all times to be patient and kind with our team, from the very capable and dynamic as well as those who need a little support due to challenging circumstances, believing everyone deserves a chance to shine.
In recent years we have moved away from being a seasonal employer – to a sustainable one – because we now make a winter product (chocolate) as well as a summer product (ice cream) keeping our versatile team busy all year round!